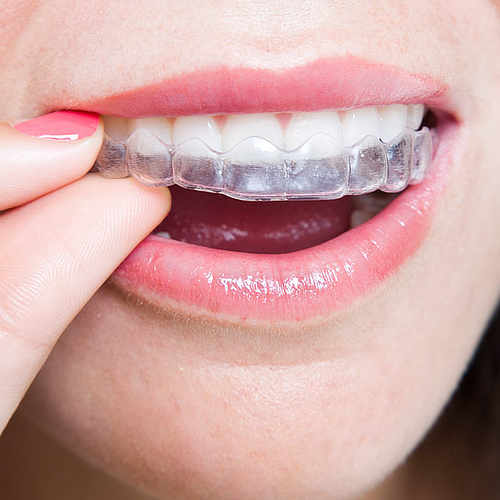 Orthodontics is more commonly referred to as "braces," but this simple term can be misleading, as the science of orthodontics is actually quite precise.
Orthodontists are experts not only in the current position of teeth, but also in what has caused them to arrive at their current positions and what future movement is possible.
Your cosmetic dentist now has many options available, from conventional braces to "invisible braces" (clear orthodontic aligners) and reduced treatment times.
Ask your cosmetic dentist about the possibilities. Each option offers its own benefits and issues and should be carefully selected to suit the situation.